We're the leading resource for those affected by bleeding disorders. You can count on our organization to ensure your voice is heard. It's with your help that we can make a difference. Learn more and get involved.
Our programs are designed to provide relevant information to support people with bleeding disorders and their families with their ability to make informed choices.
Take a look.

Fundraisers and events help us raise awareness and generate crucial resources in support of the bleeding disorders community. Join us at our next event and see how you can get involved.
Find something to do.

Our grassroots network is an integral part of our larger community. Team up with us and see what a huge difference a little bit of your time can make.
Take action.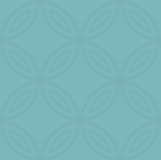 You helped My Life, Our Future, the genotyping initiative, reach a milestone in hemophilia research.
Imagine being able to pop a few capsules in your mouth and be protected from bleeds the way infusions now do. That's the goal of investigators in the Cockrell School of Engineering at The University of Texas at Austin.
The new oral delivery system uses micro- and nanoparticles to carry a protein therapy that treats hemophilia B, or factor IX deficiency. The findings were published in the November 30 issue of the International Journal of Pharmaceutics.
Subscribe to Our Newsletter
Fill in the fields below to receive our email newsletter.