Let's Talk (mental health documentary)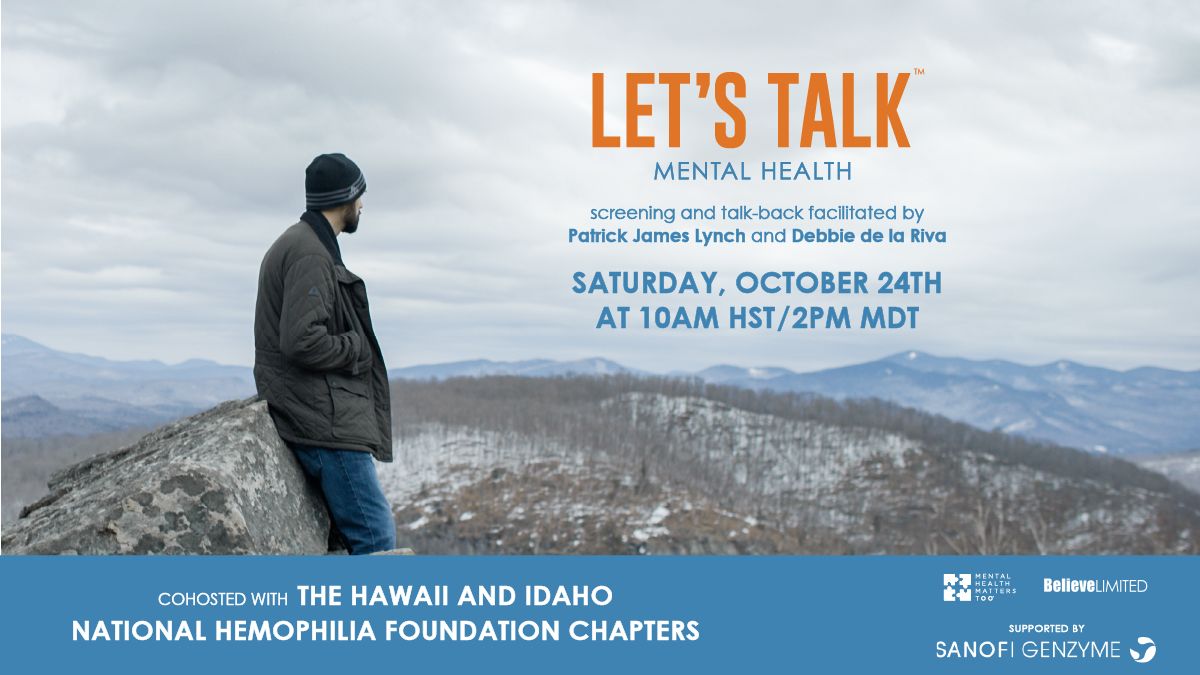 Join us for a documentary screening and facilitated discussion on Mental Health. In collaboration with the Hawaii Chapter, we are providing a screening of the new documentary, Let's Talk. After the screening, we will be joined by Patrick James Lynch and Debbie de la Riva to facilitate a discussion around the documentary.
About the Documentary
Let's Talk is an immersive journey through the lives of five members of the U.S. bleeding disorders community, as they open their hearts and lives to show how we can gain strength through struggle, and that perhaps we aren't so different after all. Produced in partnership with Mental Health Matters Too, the film is intended to spark conversation, increase awareness, and decrease stigma. This website is intended to provide easy-to-use links, resources, and tools for connection, screening, and receiving support.
More information and the trailer for to documentary can be found here: Let's Talk website