NHF Idaho Educational Weekend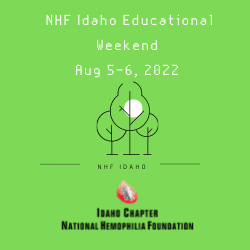 Join us for our New and improved annual Family Education Weekend!
NHF Idaho is growing our Annual NHF Idaho Educational Weekend to two full days of education, friends, and fantastic fun in 2022.
Join us on Friday morning as we kick off our Annual educational weekend with a trip to Bogus Basin and end the weekend at Roaring Springs. Check the website for all the details on this first two-day event.
Registration fees
Early Bird Registration June 1- 30 ( Sign Up Early)
Families $55.00
Individuals $10.00
Registration July 1-31
Families $75.00
Individuals $25.00