This form stopped accepting submissions on August 1, 2018 4:00 pm MDT.
The Idaho Chapter of the National Hemophilia Foundation is excited to announce that registration for our Educational Weekend -
August 3 – August 4, 2018 is now open!
This Education Weekend brings families together from all over Idaho for a weekend of education and fun. Attendees will spend time visiting the exhibit hall and will select from a wide variety of educational sessions. The youth who attend will have separate education opportunities as well as participating in fun activities.
The event will end at Roaring Springs
---
---
Adult Registration: $10 Full Weekend
Child Registration: $5 Full Weekend
Friday, August 3, 2017 – Saturday, August 4, 2018
Grove Hotel Downtown Boise, Idaho

NHF Idaho will pay for hotel for all attendees traveling more than 60 miles on the night of Friday August 3, 2018. If you live more than 120 miles away from Boise, NHF Idaho will cover a hotel for the night of the 4th. These rooms are limited so if you need a hotel on Saturday night, please register ASAP. 
We look forward to a wonderful conference in July. Can't wait to see you there!
Friday August 3, 2018
3:00pm Check in
Vendor booths open
5:00pm Learn about new and improved drugs
6:00pm Dinner
7:00pm Friday Night Family Event
Saturday August 4, 2018
8:00am Booths opened along with Breakfast
9:00 – 12:30 Class and Activities
1:00pm Lunch
2:00pm – 3:30pm Class and Activities
4:00pm Head to Roaring Springs
5:30pm Dinner at Roaring Springs- Blue Pavilion
---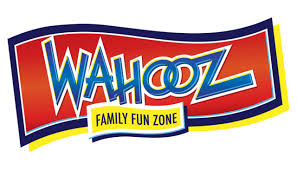 ---
We want to give Special Thanks to our Top Sponsors