Victory For Women
Victory for Women is a series of activities held for those who have a bleeding disorder as well as mothers, wives, daughters and sisters of inherited bleeding disorder patients.  It provides support and education to women while enjoying a relaxing environment. 
This Retreat is open to all women, over the age of 18, who lives with a bleeding disorder in their household. The Retreat agenda will include, finding me, living a healthy lifestyle, family issues, and a chance to network and share strategies with other affected women.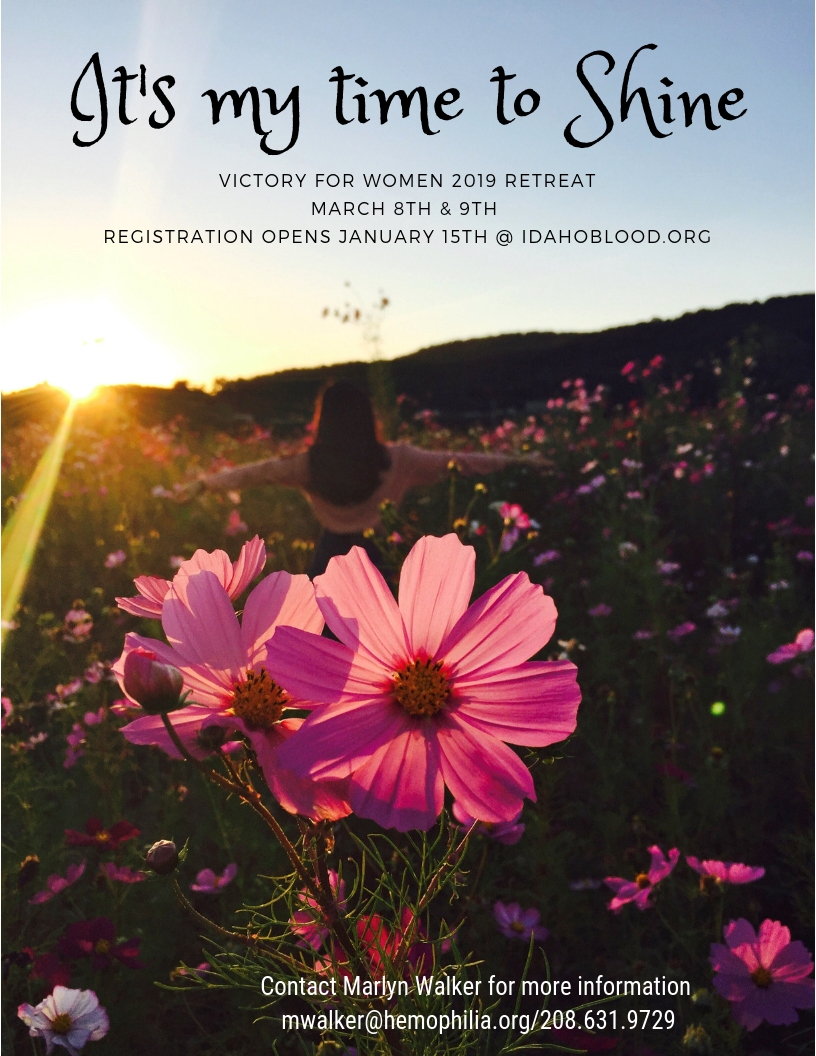 March 8-9 – Victory for Women Retreat
Hotel rooms are provided on a first come-first served basis- rooms will be shared. Should you request not to share, we ask that you pay for 1/2 of your room cost, approx. $75.
We will be staying at the Hilton Garden Inn in Eagle ID. (145 E Riverside Dr. Eagle, ID. 83616)
Sign up below