Victory For Women
Victory for Women is a series of activities held for those who have a bleeding disorder as well as mothers, wives, daughters, and sisters of inherited bleeding disorder patients.  It provides support and education to women while enjoying a relaxing environment. 
---
Join us on March 6th and 7th as we kick off our year with a weekend to relax, find strength, and learn new skills.
This form stopped accepting submissions on March 6, 2020 4:00 pm MST.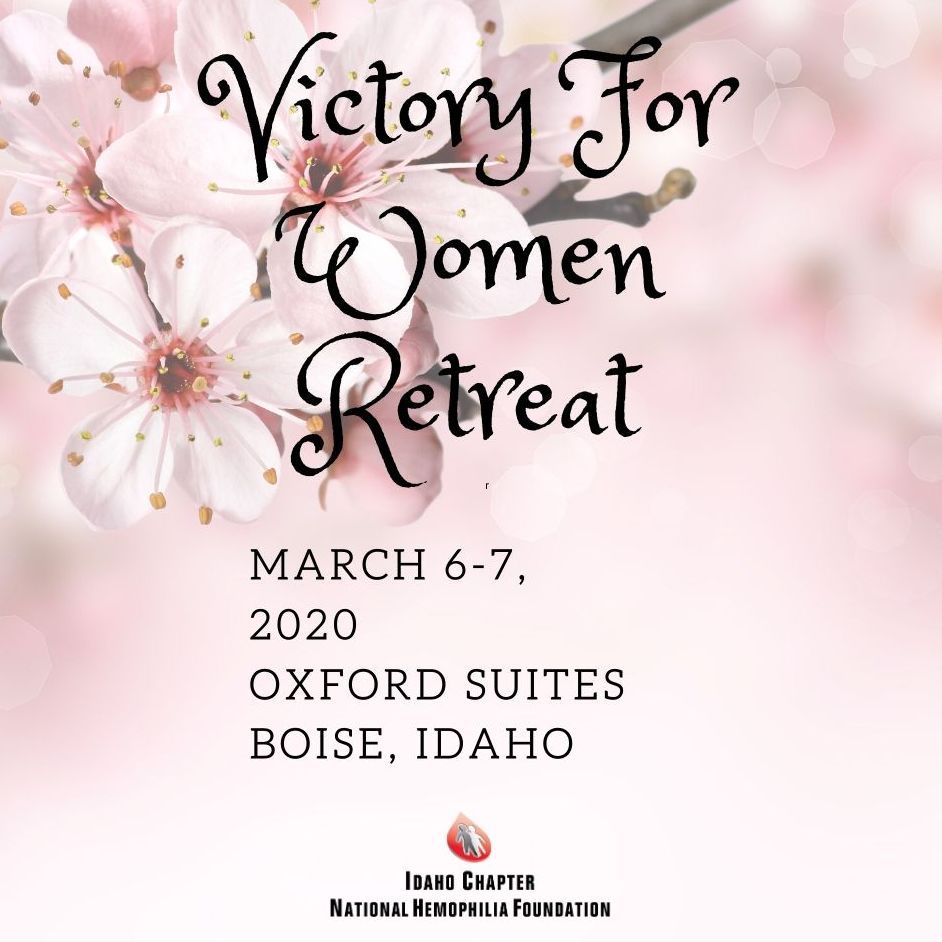 Thank you to all who helped make this a wonderful event.
Sponsors 
Takeda, Octapharma, CSL Behring, Bayer, Novo Nordisk, Genentech
And our Home Health company's  Drug Co. and Bio Matrix